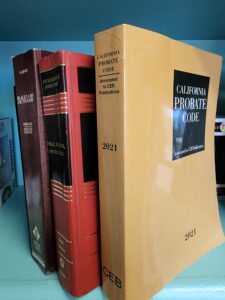 As of April 1, 2022, the small estate limits have been changed in California. They have been increased for deaths occurring on or after April 1, 2022, which is now $184,500. The limits for death prior to April 1, 2022 remain the same, which was $166,250.  This means that small estates affidavits and Petitions to Determine Succession to Real Property can be done if the value of the decedent's estate is under $184,500.
The new limit for Affidavits for Succession to Real Property of Small Value has increased from $55,425 to $61,500.  Again, this increase in limits applies to deaths occurring on or after April 1, 2022.
Judicial Council of California has created a new form which must be attached to several affidavits and petitions.  This form also explains the new values in a chart form.  You can see this new form here.  Of course, if you are confused about these new amounts, what they mean for you and your loved ones, or just need assistance with administration of an estate, please contact Clower Law.