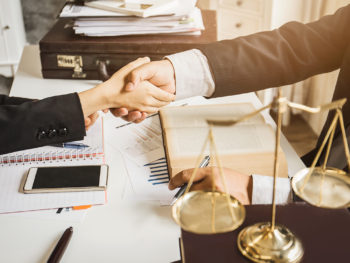 Ashley Clower was a former civil litigation attorney. She understands the deadlines, the complexities and the frustrations of trying to get a client's case resolved. Each client has his or her own unique issues to consider upon reaching a settlement. Is the client on Medi-Cal? Social Security? Which type of Social Security? Clower Law knows that the personal injury attorney will have questions about settlement planning and will want to obtain the best result for your client, which includes ensuring that the client is properly protected in the future. As such, our firm offers a free 30 minute telephone consultation to personal injury attorneys to discuss the issues that you are facing in resolving your client's matter.  Additionally, if a meeting is needed and it is most convenient and comfortable for your client, Ashley Clower will come to your office to meet with you and your client.
A helpful checklist has been created for personal injury attorneys to determine if settlement planning should be considered for their clients upon receipt of a settlement, judgment or verdict.
Checklist   – download pdf
If you have further questions or need assistance in any way click here to contact us.